If you're looking to spice up the look of your home, or if you want to increase its value and appeal in order to sell it faster than ever before, 2022 is a great year for ambitious homeowners.
In fact, this year has some exciting projects that will help make your home more inviting and functional. Take a look at these top ten:
1. Installing New Windows
New windows can improve the energy efficiency (and therefore comfort) of any room in your house. Consider replacing old single-pane windows with new double-pane ones; they may cost a bit more upfront, but over time, they'll pay for themselves because they use less electricity and thus lower utility bills.
2. Painting Exterior Walls
If your home's exterior is a bit drab, consider painting it a more attractive color for 2022. A fresh coat of paint can not only give your home a facelift but also help insulate the interior from temperature fluctuations and thus keep you warm in colder months and cool in hotter ones.
3. Installing Radiant Barrier During Roofing
One way to add value to any house is by increasing its energy efficiency (and thereby reducing heating and cooling costs). Radiant barrier roof insulation does just that; when installed properly, it reduces air conditioning expenses during the hotter summer months, which in turn lowers monthly bills and makes your home more comfortable.
4. Planting New Grass & Adding LED Lighting
First impressions count with potential buyers, so take the time to give your home's exterior a good once over. If you have an unkempt yard, consider planting new grass in 2022; this is an inexpensive, easy way to spruce up the look of your house before listing it for sale. And why not add some LED lighting while you're at it? Not only does it highlight landscaping features in impressive ways, but clean lines and bright light also make any house more appealing.
5. Modernizing Kitchen & Bathroom Cabinets
Kitchens and bathrooms are where homeowners tend to spend most of their time, so both areas deserve special attention when renovating (or preparing to sell). The bathroom is best served by upgrading cabinets with modern styles; they'll help it feel more luxurious and functional, which will therefore contribute to higher list prices.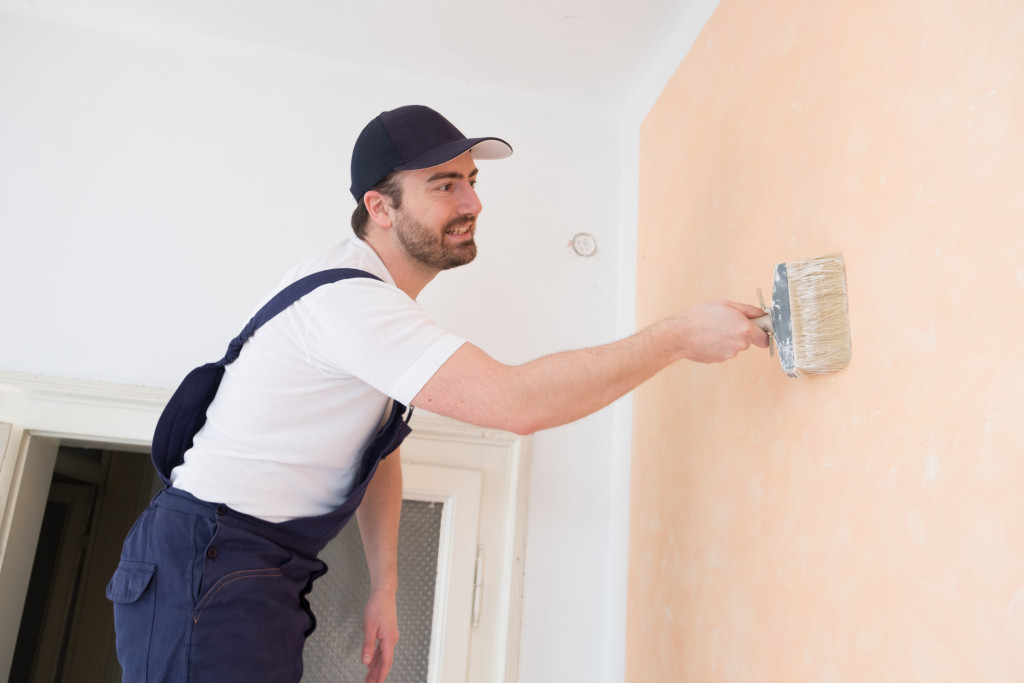 6. Waterproofing Basement Walls
If you plan on selling your home within the next few years, then it's worth considering waterproofing basement walls in 2022. This is an expensive project but worthwhile if done right; not only can it prevent moisture-related damage to your foundation, but water-tight walls make any house more valuable by improving its structural integrity.
7. Installing Roof Solar Arrays
Solar arrays are a great way of saving money on electricity bills while simultaneously reducing reliance on fossil fuels (and thus helping save the environment). Unlike most other home improvement projects that are best left for professionals, solar panels are easy to install yourself.
8. Upgrade Your Garage Door
The garage door is one of your home's largest moving parts, so when it breaks down, garage door repair professionals should be the only ones to fix it. When you have a broken garage door, look into upgrading it with an updated style that matches the rest of your house.
9. Replacing Outdated Electrical & HVAC Systems
HVAC systems and electrical wiring are a pretty big deal. If you want to sell your home in 2022, it's best to upgrade both of these as they are expensive projects that can be very disruptive. Upgrading outdated electrical components is especially rewarding because it will improve energy efficiency throughout the rest of your house, which means lower bills and more money for you.
10. Replacing Water Heater
Water heaters are essential to our daily lives because they keep us warm in the winter and provide hot water for cooking, cleaning, and bathing. Because of this, it's best to replace yours in 2022; water heater replacement is easy enough that you can do it yourself if necessary. Fortunately, most homeowners who undertake these projects find that their homes offer plenty of benefits, so it won't be difficult convincing buyers to pay more than market value.
Renovating your home is a great way to increase its value while also making it more comfortable and appealing. Whether you're thinking of selling in the next few years or not, some top home improvement projects are discussed in this blog post. All of these projects offer benefits that make them well worth undertaking. They can help you save money on energy bills, increase your home's structural integrity, and ensure that all of your home's systems are up to date and in working order.