This year's MET gala has come and gone. But you can transport yourself back in time and join in the elegance. All you must do is to dress to the nines. Then go and grab your makeup kit. We will wow the world with your red-carpet look.
Before you do anything, kindly wash your face well and smother in some moisturizer. Cleaning your face will ensure a smooth surface. Think about it as if you are doing a power wash before painting your house's exteriors. Of course, you must moisturize your skin. We believe that it is the best non-invasive facelift treatment.
After the prep work, let us work on glamorizing you. Mind you! These makeup tips are not only for the red carpet. You can also modify them a bit for daily wear.
Vintage Look
If you want to channel Marilyn Monroe's allure, you can try this makeup technique. But you do not have to wear your hydrogen peroxide blond wig to rock this look. It is an excellent alternative to your go-to Zoom look.
First, let your eyes shine. If we are to follow the great Marilyn Monroe, you will apply Vaseline to your eyelids. Or you can use shiny eye shadow to highlight your eyes. To create her signature pouting lips, she used five different shades of lipstick.
For fans of Downton Abbey, here are some tricks to get Lady Mary or Lady Edith's look. If you are worried that you need to sacrifice your eyebrows, do not fret! We have the perfect solution for the 1920s eyebrow. We highly suggest using an eyebrow pencil to give it a sharp look.
The smoky eye is one of the signature looks of this era. You can recreate this look by drawing a line on your upper lash line and create a cute wing. Lastly, let us work on your lips. The era of the Great Gatsby focuses on the cupid's bow, so your first step is to outline your lips. Once done, you can fill in the rest of your lips.
Barely There
This look is the go-to makeup technique for royalty. Considering that these ladies are under public scrutiny most of the time, donning a barely-there makeup look avoids unwanted attention. They usually highlight one to two parts of their faces. But they never go for all three.
First, let us move to perfect your complexion. Do not forget to apply primer. It will keep your makeup in place for a long time. Although we want to cover our imperfections, we must not smother our face with foundation. That is the work of the concealer.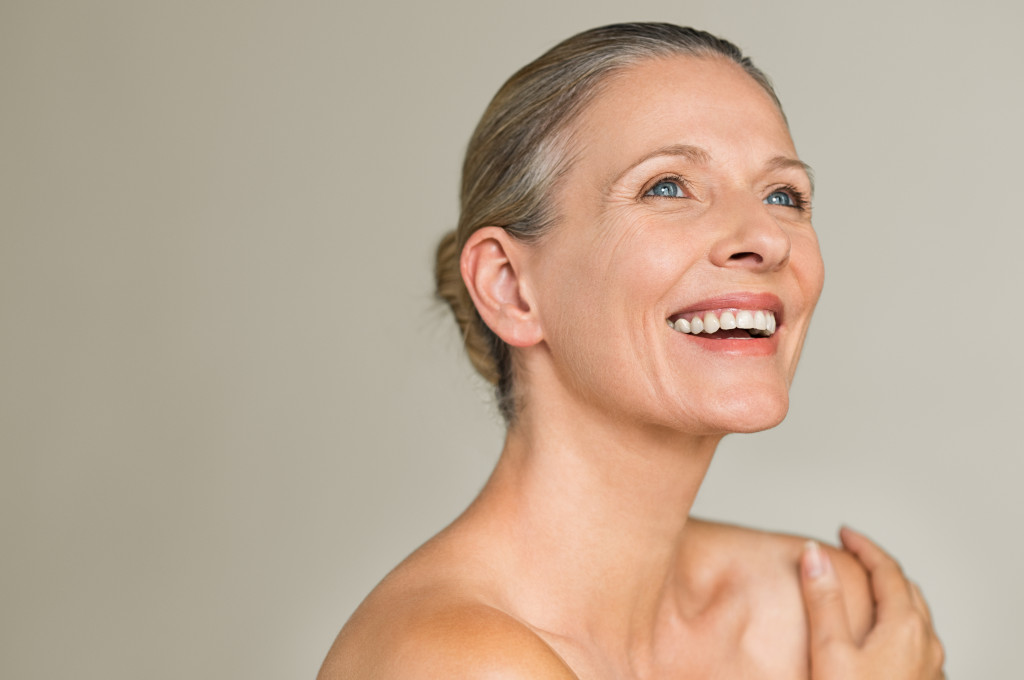 We work on the eyes. Makeup experts suggest using a gel liner to get that perfect smoky eye. Please skip the falsies. We want to keep things simple, so let us utilize the trusty mascara. When applying it, you should cover the roots of your lashes.
Beachy Radiance
It evolved from the barely-there makeup technique. But this look is more laid back. You can still achieve this look without stepping out of your house. But to complete this look, you must find the right hairdo.
If you are indeed going to the beach, you must slather on the sunscreen. Remember that the sun's UV rays can cause premature aging. You may want to keep things simple because you need to reapply sunscreen after 90-120 minutes. You might skip the powders too because it will make give a cakey result.
Whether you are going to the beach or not, it is wise to use waterproof products. We call them life-proof makeup because you can go with your tasks without the fear of being brow-less. Or worse, you may end up looking like a drunk raccoon. If you are going swimming, we recommend using a water-resistant foundation.
Even before you hit the beach, you can still get that beachy glow by using a bronzer. Skip those shimmery products because you will end up looking like a hot mess. In this case, you might want to avoid your lip gloss too. We recommend using BB cream instead of the usual foundation because it gives better coverage.
Do not allow anyone to dictate what you can or cannot do. You can glamorize yourself while you binge-watch the Crown. Remember that you are applying makeup for yourself and not for anyone else.
You are already beautiful. Do not allow anyone to tell you otherwise. The makeup is there to intensify your elegance. You should confidently wear your skin. That is what will make you even dazzling.