Natural lighting is crucial for a peaceful home and can positively impact mental and physical health.
Soothing colors such as neutral and cool tones create a calm ambiance, so choose shades that make you feel relaxed.
Accent walls, area rugs, and throw pillows are great ways to incorporate comfortable textures into your home decor.
By bringing the essential elements, you can create a serene sanctuary that promotes peace and relaxation.
A home is where you can escape the stresses of everyday life and find tranquility. But not everyone has a blissful sanctuary to retreat to when they need some relaxation. If you want to create a calming space in your home, here are some tips to help you transform it into a serene sanctuary.
Natural Lighting: The Key to a Peaceful Home
Natural lighting is an essential element of any wellness oasis. It not only enhances the aesthetic appeal of your home but also positively impacts your mental and physical health. According to research, exposure to natural light can boost your mood, reduce stress, and regulate your circadian rhythm. Here are some ways to maximize natural lighting in your home:
Vinyl Windows: An Eco-Friendly Solution
Investing in quality vinyl windows is an eco-friendly and cost-effective way to enhance the natural lighting in your home. They come in various sizes and designs, allowing you to customize your windows to fit your home's unique aesthetic. Additionally, they are energy-efficient, helping you save money on your energy bills.
Skylights: A Dramatic Addition to Your Home
Skylights are popular for homeowners looking to bring more natural light into their homes. They are installed on the roof, allowing natural light to filter into your living space. Skylights are a dramatic addition to any home, creating a cozy, inviting atmosphere. You can have a single skylight installed or several depending on the size of your space. What matters is that you can enjoy the natural light and fresh air.
Soothing Colors: Creating a Calming Ambience
The colors you choose for your home decor can significantly impact your mood and overall well-being. For instance, neutral and cool colors such as blue, green, and gray are calming and help to create a serene ambiance. So, when selecting colors for your home, choose shades to help you feel relaxed and at peace. Here's how you can incorporate soothing colors at home:
Accent Walls: A Pop of Color
Accent walls are an excellent way to incorporate a pop of color into your home decor without overwhelming your living space. They can be painted in any color and are a cost-effective way to update your home's aesthetic. You can start by choosing a soothing color and adding accent pieces like wall art, rugs, and furniture that complement the hue. This will create a calm, inviting environment in your home.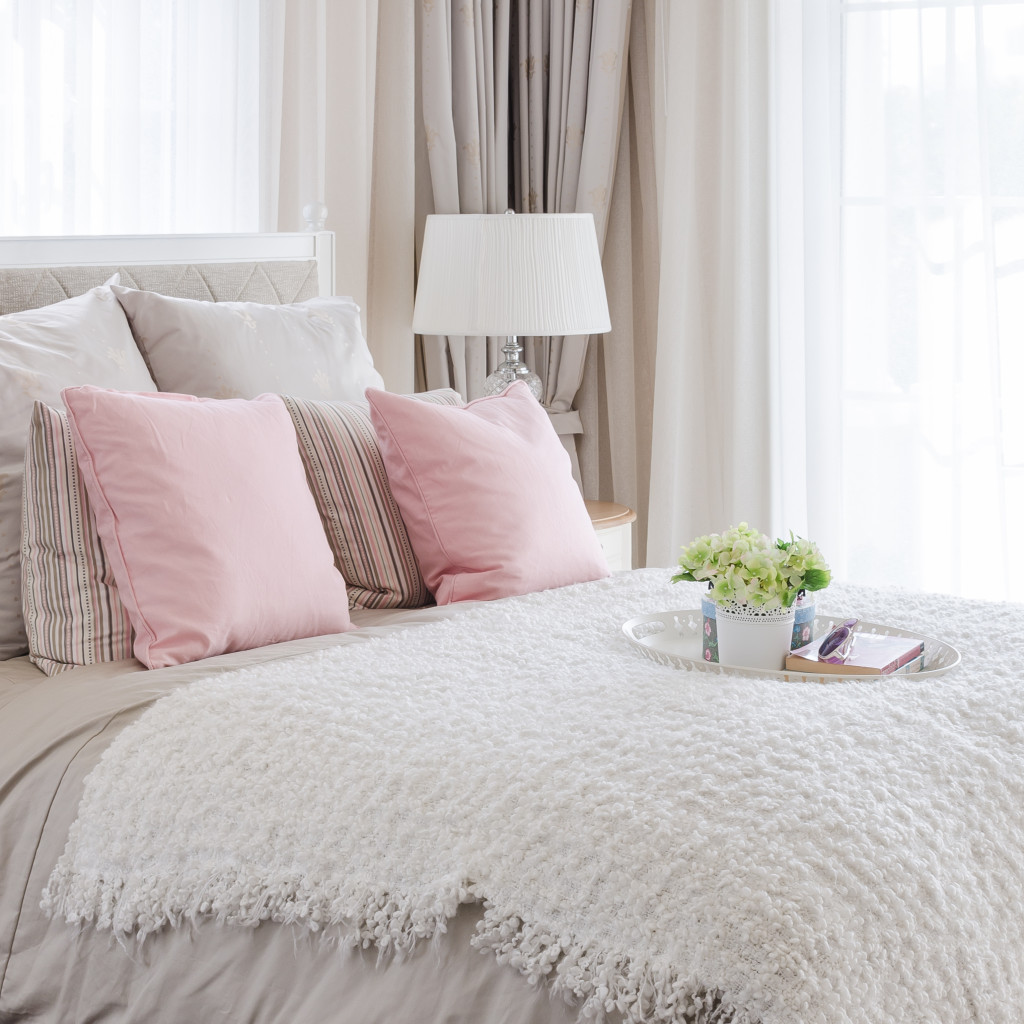 Textiles: Comfortable and Calming
Textiles such as curtains, pillows, and blankets easily incorporate soothing colors into your home decor. Look for materials such as cotton, linen, and wool, which are comfortable and calming. Adding these textiles to your home creates a cozy atmosphere that is perfect for winding down after a long day.
Comfortable Textures: Promoting Relaxation
Comfortable textures are an essential element of any wellness oasis. They help to promote relaxation and make your home feel cozy and inviting. The following are some strategies for adding comfortable textures to your home decor:
Area Rugs: Soft and Cozy
Area rugs are an excellent way to add texture and warmth to your living space. You can choose rugs made from natural materials such as wool, silk, or jute, which are soft and cozy to the touch. By selecting colors and patterns that complement the color scheme of your home, you can create a tranquil environment.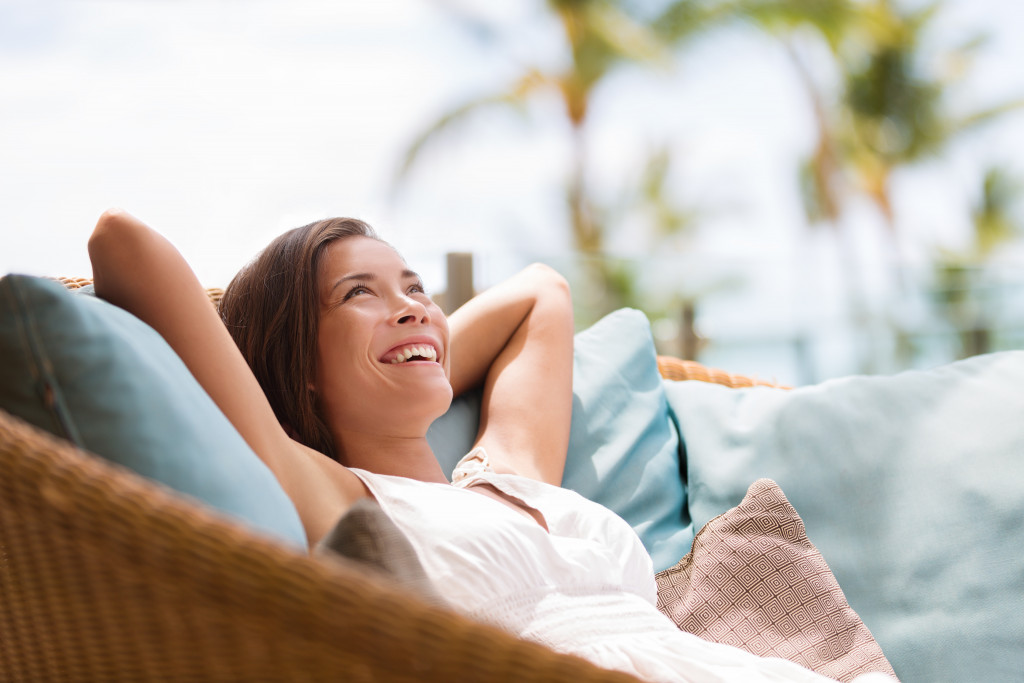 Throw Pillows: An Easy Way to Update Your Home Decor
Throw pillows are an easy and affordable way to add comfortable textures to your home decor. Pillows made from velvet, faux fur, or knit materials are comfortable and inviting. Opt for a texture that is pleasant to the touch and can help you be relaxed. Doing so will ensure that your home decor has an inviting and tranquil vibe to help you unwind.
Creating a serene sanctuary at home is not an impossible task. With the right combination of natural lighting, calming colors, and comfortable textures, you can transform your living space into a tranquil oasis that promotes peace and relaxation. By incorporating these tips, you can create a safe haven where you can nurture your mind, body, and soul for years to come. So, start turning your home into a serene sanctuary today and enjoy the blissful benefits it brings.