Are you struggling with work productivity at home? Working from home might have seemed like a dream two years ago, but now, it can be a bit more complicated than we all thought. Back when people were still frustrated about commuting to work and being in the office for long hours, working from home was the real deal. Almost everyone wanted it with a different idea though. An idea of doing work while on a semi-vacation on a beach.
After almost two years, it is only apparent that working from home also does have some disadvantages. The boundaries between work and personal life have been tremendously blurred, and people slowly descended on unproductive habits that impended work progress. Fortunately, the world is now gradually recovering from what went down due to the pandemic.
Albeit limited, you can now stroll farther from your home, hit the beach, and go to see actual places. When you are feeling a bit tired from staring at your blank screen, you can take a breath of fresh air outside.
However, if you are one of those workers whose company decided to adopt the work-from-home setup, it is the best time to make sure you got everything you need at home. From furniture pieces to home office accessories, here are the things you need to continue working from home efficiently:
An Exclusive Home Office
We have mentioned work, and personal life boundaries have been blurred by the length of the work-from-home setup. Unlike before, when you leave the office you have time that you know is for yourself and the errands you ought to run. It is also different to be preparing yourself in the mornings for work.
You are conditioned to work, and there are little to no personal distractions when you are in the office. Your mind is set to open your emails, do your tasks, and go home at the end of the day. When you get home you know that your time would revolve around yourself and your family.
So, in order to achieve this kind of boundary, you need to set up a home office. A work area that is far from your bed and somewhere that is free from distractions. While it is understandable that people would normally work on their beds, it unconsciously messes up with one's biological clock. Instead of the body being conditioned to fall asleep the moment you lie down on your bed, it would slowly start to be active until you develop a broken sleeping schedule.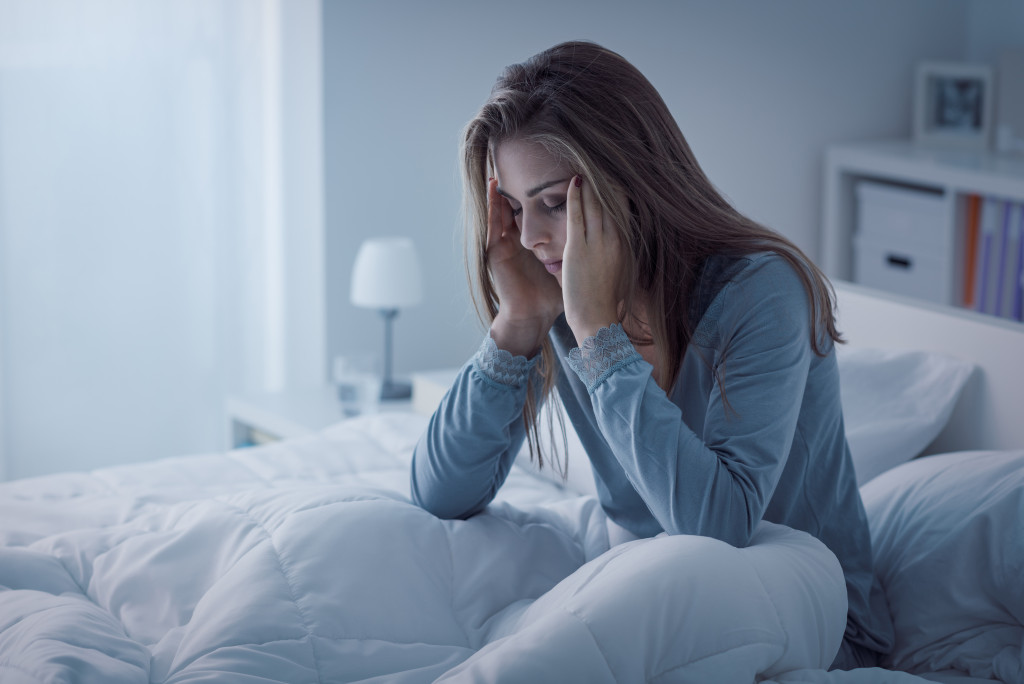 Ergonomic Office Furniture Pieces
Now that you do not have to commute to work or even walk across blocks to get to the office, you have more time sitting down and working. Perhaps, the only time you would need to walk a few steps is when you are getting lunch from the kitchen and taking a leak. In order to support your physical health from the unnoticeable stress that work-from-home is putting on your body, you need to have the right furniture. Even the best interior designers and architectural firms advise getting ergonomic furniture if possible.
You shouldn't be working with regular dining chairs as it does not provide your back with a cushion. You shouldn't also be working with tables that are too low or high for your arms. Lastly, you shouldn't be working while lying down on your bed. The bad posture harms your spine and it can result in chronic back pains.
An Outdoor Work Area
Similar to what we have pointed out earlier when employees hit a state of mental block they usually have a lounge to go to refresh and relax. While your entertainment area or your couch might be a logical choice to relax, it resets your momentum back to zero. However, when you have an outdoor work area you would continuously be on track of your creativity while literally having a breath of fresh air.
An outdoor work area can be at your backyard, porch, and even balcony. With the right furniture pieces and awnings, you can work like you are working from a vacation. You are technically away from your office, thus, it is considered the next best thing to your old office lounge. Lastly, the sight of the environment helps stimulate the brain for more innovative ideas you can pitch to your boss.
Working from home is still the dream we all thought about two years ago, it is only up to us how to make the best out of the opportunity. Something that no one thought was possible until the pandemic happened. So, think about it.