In 2022, many homeowners are starting to think about ways to update their home's look for the new year. If you're one of these homeowners, then you'll want to check out some of the following decor ideas that are sure to be popular in the new year.
From sleek and modern accents to fully-automated overhead garage doors, there's something for everyone regarding contemporary home decor. So get inspired and start planning your updated look for 2022!
1. Geometric Designs
If you're looking for a sleek and modern way to decorate your space, then you may want to consider geometric designs for your wall and floor covering materials. These patterns can be used in many areas throughout the home and add a unique flair to any room. Just make sure that you hide any clutter with this design choice.
2. Electrochromic Materials
In the future, we may see homes designed with electrochromic materials for their walls and windows to help reduce energy costs as well as make a home more eco-friendly as a whole. In homes designed with these types of interior materials, you'll be able to block out the sun if you choose, but you'll also have plenty of natural light during the day. Look for home decor that has this technology in the year 2022, and take note of how it makes your space feel!
3. More Open Floor Plans
It's expected that more open floor plans will continue to gain popularity throughout the year 2022. This type of design has a very modern look and feel that appeals to many homeowners because it opens up their space and allows for more natural light to enter through windows or skylights. Make sure that you focus on lighting with this style as well, since open floor plans can make a room seem dark or uninviting if not adequately lit.
4. Floor to Ceiling Windows and Non-load Bearing Walls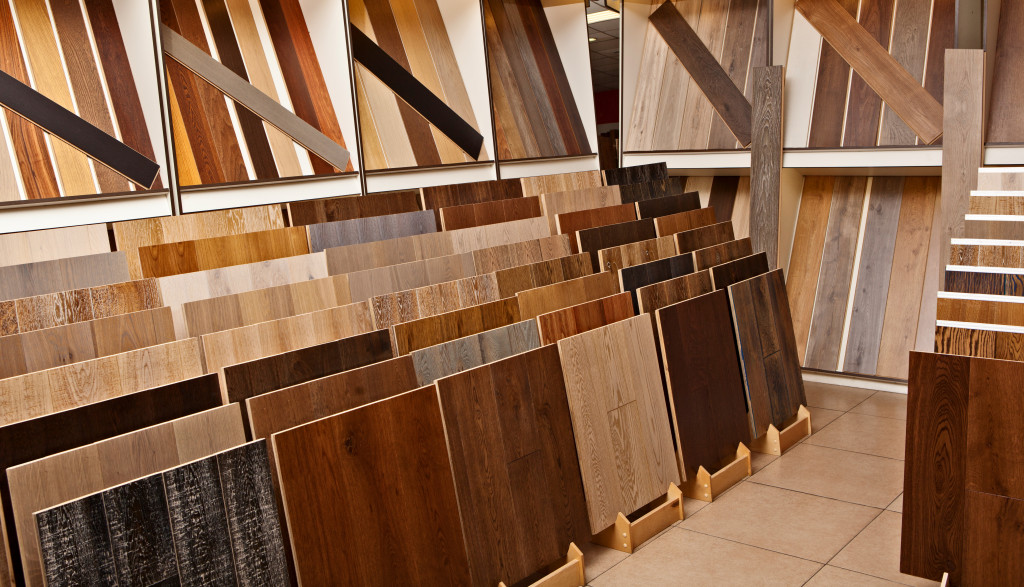 As open floor plans, another design trend that you can expect to see more of in 2022 is floor-to-ceiling windows. This type of design allows homeowners the opportunity to have a bright space where they can enjoy watching nature during the day and stargazing throughout the night. Just make sure to incorporate plenty of solid materials like wood, steel, or stone to balance out the non-load-bearing walls and large windows.
5. Stainless Steel Interiors with Natural Wood Accents
One of the most popular types of home decor for a kitchen is a stainless steel interior with natural wood accents. This design idea has been popular for many years now, and there's a good chance it will still be a top choice throughout the year 2022. When incorporating these materials into your space, make sure not to choose all stainless steel or all wood — balance them out by including one in the front of the kitchen and another in the back.
6. Illusionary Designs
Illusionary designs for your ceiling and flooring can create a dramatic look that will be sure to impress your guests throughout 2022 and beyond! This type of interior design is different from many other types because it's an optical illusion — meaning that if you're standing one way, you'll see one image. Still, if you're standing in another way, you'll see an entirely different appearance. This can be an excellent design for smaller spaces since it allows for more flexibility with the floor plan.
7. Black and White Decor
From monochromatic designs to large black and white patterns throughout the house, homeowners will love decorating their space with black and white as it is an immaculate style. It has been used to decorate homes for many years, and there's no sign of it going out of style anytime soon. Look for this design idea throughout 2022, and note how you can incorporate it into your own home!
8. Handmade Details
Last but not least, homeowners will want to consider decorating their space with handmade details over the year 2022. This type of design is popular because it highlights the craftsmanship of a homeowner, and it allows them to create personalized touches throughout their home. If you make one of these items yourself, make sure that they are made with high-quality materials. Otherwise, they may not last very long.
The future of home decor is changing, and we want to help you be a part of it. These 8 trends will soon dominate the industry, and there are so many ways for you to incorporate them into your space to stay ahead of the curve. Whether you're an interior designer, property owner, or someone who wants their home décor game on point, these concepts could change how people think about design. This list has something for everyone, from innovative walls that interact with your devices to furniture made from repurposed materials like wood pallets.