• Create an inviting outdoor space with comfortable furniture, light fixtures, and décor pieces.
• Maintain your driveway and gutters and have your roof inspected before summer comes.
• Provide refreshments such as drinks in coolers or pre-made cocktails on a bar cart.
• Make the day memorable by giving guests something special they can take home.
The summertime is usually full of fun activities, like barbecues and pool parties. But when you're hosting the gathering, you want to ensure that your guests feel welcome and impressed with your home. Guests usually judge the quality of your home décor and amenities, so you want to ensure you provide a good impression. Here are some tips for impressing your guests this summer so that they will remember it for years to come!
1. Create an Inviting Outdoor Space
One thing you should consider doing to impress your guests is setting up an inviting outdoor space. Depending on your gathering, you can set up a patio with comfortable chairs and tables or a lounge area for something more casual. You can also add some outdoor lighting to create a cozy atmosphere in the evening. If you have a pool or hot tub, ensure they're cleaned up and ready to go before your guests arrive. Just be sure not to overdo it—you don't want your outdoor space to look cluttered!
You can also add some décor pieces, like a fountain or hanging planters, to make your space even more inviting. Many people also like to decorate with string lights and outdoor fire pits. Whatever your budget or design aesthetic is, there are plenty of ways to create a stunning outdoor space.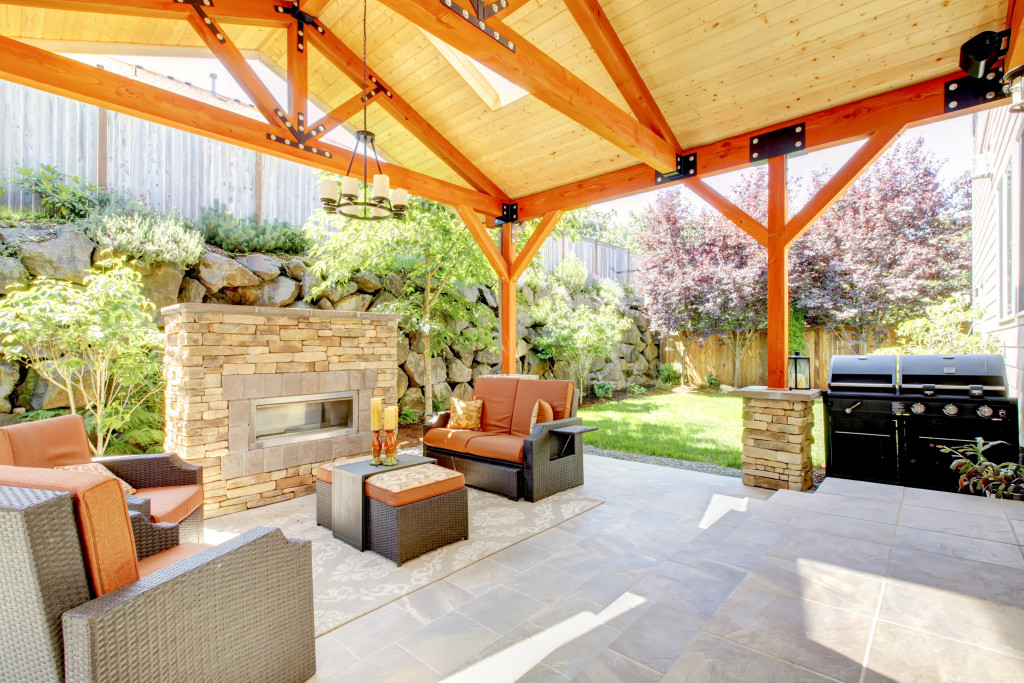 2. Keep Up With Home Maintenance
Another way to impress your guests is by making sure that all of your home maintenance tasks are taken care of. A well-maintained home shows that you pay attention to the details and are taking care of your property. Here are some tasks you should do before the guests arrive:
a. Maintain your driveway
Your driveway is often the first thing that guests will see when they arrive, so it's important to make sure it looks great. Cleaning off any dirt and stains and filling any cracks or potholes can make a huge difference in your driveway's appearance. Seal coating your driveway can also help it last longer and keep it looking fresh.
b. Clean your gutters
Gutters clogged with debris can be an eyesore and make your outdoor space appear unclean. Clean your gutters before your guests arrive to avoid embarrassing situations.
c. Check your roof
If your roof is old or has been damaged by high winds, it's important to have it checked before summer arrives. You don't want leaks or other issues to arise during your gathering and ruin the mood! Many roofing companies have free inspections, so take advantage of this offer and be sure to get your roof inspected.
d. Do some landscaping
Landscaping can make a massive difference to the appearance of your home. Trimming overgrown shrubs and trees, planting new flowers, and adding mulch or stones can help to make your outdoor space look more inviting. Adding a few potted plants around the patio can also help to make your outdoor space look more luxurious.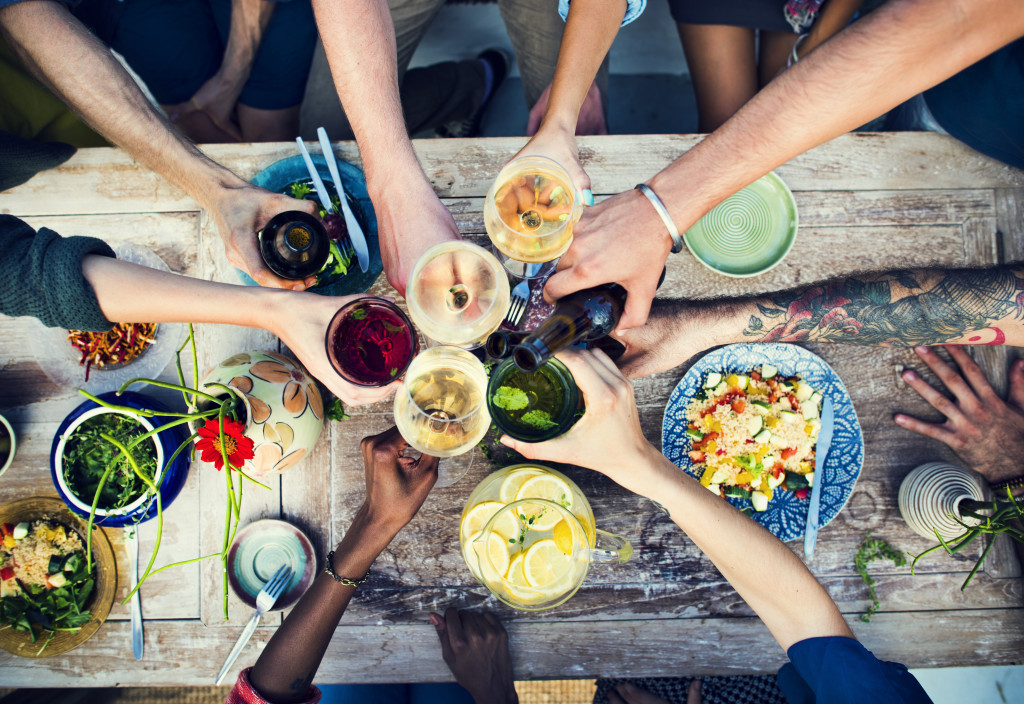 3. Provide Refreshments
You can also impress your guests by providing them with refreshments. A great way to do this is by keeping drinks cold in an ice-filled cooler or tub. If you don't want to hassle with ice, set up a bar cart with pre-made cocktails or mocktails so everyone can help themselves throughout the night. Make sure there is enough food available as well; while finger foods are usually easier than a full meal, depending on the time of day, consider cooking up some burgers or hotdogs on the grill for everyone to enjoy!
4. Make It Memorable
Lastly, make sure you give your guests something special they can take home as a memento of their time at your house. This could be anything from personalized cups or plates to homemade candles or cookies in special packaging. This is a great way to show them how much thought and effort went into making their visit enjoyable and memorable! You can also set up a photo booth or other fun activities to ensure they have plenty of memories after leaving.
When it comes down to it, impressing your summer guests isn't hard when you put in some extra effort ahead of time. With these tips for creating an inviting outdoor space, keeping up with home maintenance, providing refreshments, and making it memorable, your gathering will surely be a hit! Your guests will leave feeling impressed and will be sure to come back again.