• Install motion sensor lights to ensure your home stays well-lit when you are not home.
• Make sure all fixtures and furniture are securely fastened to prevent any accidents.
• Add moldings in areas with sharp corners or edges to eliminate any safety concerns.
• You should place area rugs strategically around the house for extra padding underfoot.
• You should consider installing stair railings for extra support when climbing up or down.
It's no secret that making your home look good is important. But did you know that there are easy ways to make it both stylish and safer? Here are a few simple home design tips that not only look good but can also help improve safety in your home.
Lighting
Poor lighting around the house can lead to tripping hazards and other safety concerns. If you want to make sure your home is well-lit, there are plenty of options available. Here are a few of the best ones you should consider:
Motion sensor lights
Installing motion sensor lights in areas like stairways, hallways, and entrances is a great way to ensure that your home stays well-lit even when you're not home. This will make it easier for family members and visitors to navigate safely around the house.
Accent lighting
Accent lighting is a great way to add some style and flair to your home. Whether it's wall sconces, track lighting, or recessed lighting, you can use this type of illumination to highlight different parts of the house and make it look more interesting.
Dimmer switches
Adding dimmer switches to your living room or bedroom lighting is a great way to regulate the brightness in different parts of the house. This can be especially helpful for those times when you don't need as much light but still want to have control over how bright it is.
Fixtures and Furniture
Making sure that your furniture and fixtures are properly installed and securely fastened can help prevent any accidents and make your home look more stylish at the same time. Make sure that all pieces are securely fastened to walls or otherwise secured in place and that all furniture is arranged in a way that won't create any tripping hazards.
By making sure your home has adequate lighting, you can create a safer and more stylish space for your family.
Moldings
Moldings may seem like a small detail, but they can do a lot for the look of your home. Not only do they add an elegant touch, but they can also cover up any sharp corners or edges in a room. This is especially important if you have children or pets who could easily hurt themselves by bumping into these areas.
There are many kinds of molding, so make sure you choose the right one for your needs. For example, you'll need reducer molding if you want to make the transition from one type of flooring to another. This will keep the area looking neat and also provide a protective barrier for any exposed edges. Installing moldings can give your home a finished look while also helping keep everyone safe from accidental injuries.
Rugs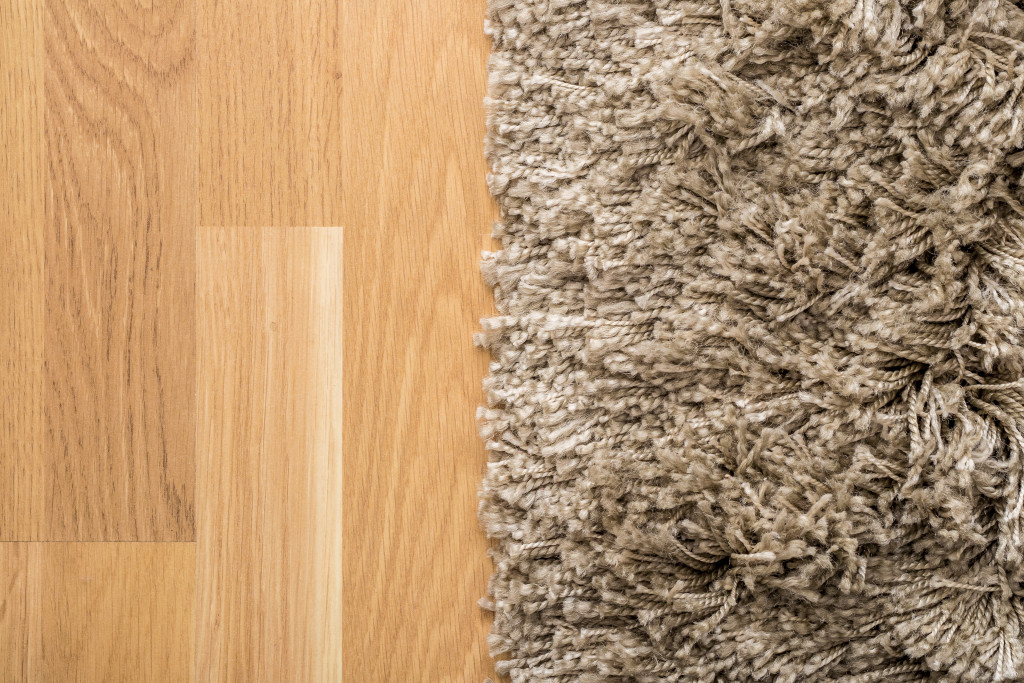 Area rugs are fashionable and functional, giving any room an instant pop of color while providing extra cushioning underfoot. But more importantly, rugs can help reduce slip-and-fall risks around the house. Make sure all rugs have non-slip backing so that they don't move around on hardwood floors or tile surfaces when walked on. Also, be sure to place them strategically in areas where people might slip—such as near entryways or in front of sinks—for added protection against falls.
Stair Railings
Stair railings are essential for safety since they provide valuable support while climbing up or down stairs. If you don't already have them installed in your home, now is the time to do it! Look for stylish options with clean lines so that they fit seamlessly into any décor scheme without looking too bulky or obtrusive. You could even opt for decorative railing designs with intricate detailing for a more elevated look.
Childproof Locks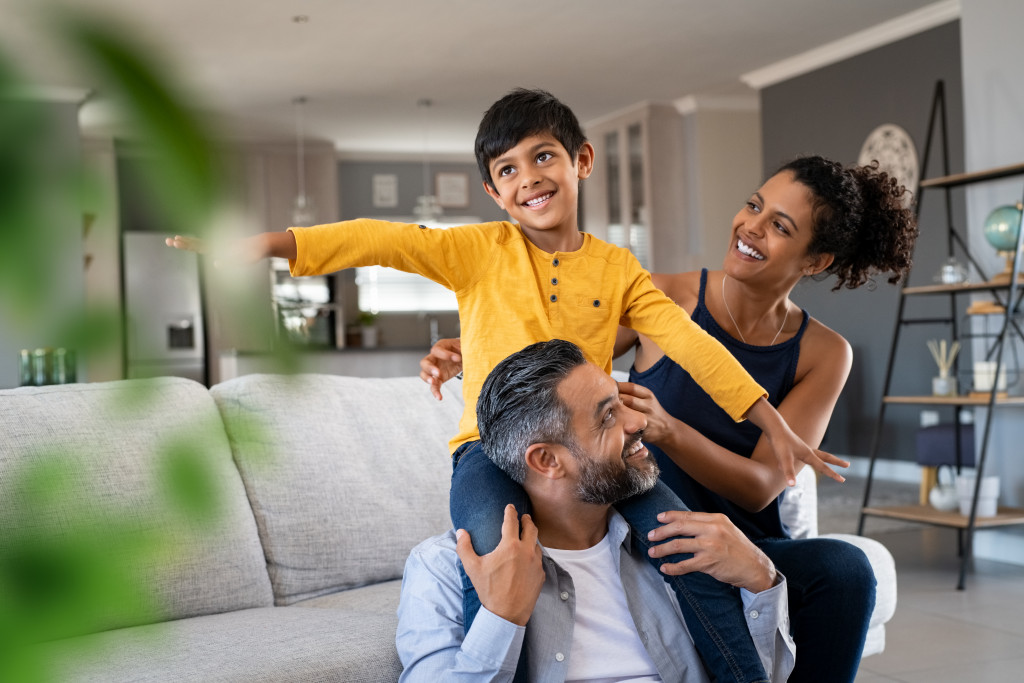 Safety should always come first for young children in the house! Invest in childproof locks for added security around the home to prevent accidents due to curious little hands exploring drawers or cabinets filled with potentially dangerous items. These locks come with special keys that adults can use to open certain drawers or cabinets while keeping them off-limits to children at all times!
Creating a stylish and safe home doesn't have to be complicated. You can create an inviting atmosphere that protects your family from any potential harm with the proper lighting, fixtures, furniture, moldings, rugs, stair railings, and childproof locks.
By taking these simple steps, you can enjoy your beautiful home with peace of mind knowing that it is both aesthetically pleasing and secure. So go ahead and start making improvements today!