A lot of people are getting into yoga these days because of its benefits. It can help keep your body strong and your muscles firm. It can also help you keep your focus and calm. Yoga is an exercise that has been practiced for years. It has been an exercise that has been molded into perfection.
Most people will agree that doing yoga is a great way to relieve physical and mental stress. That is why a lot of people are doing it nowadays.
Trendy
It might sound cliche but people are doing yoga nowadays because of the influence of society. A lot of people are seeing other people in their yoga pants and are on their way to their yoga class. Pictures from social media influencers are also filled with yoga postures.
Some scenes in movies and dramas are also showing yoga classes. This encourages the viewers that doing yoga is something that they want to do. It is already safe to say that doing yoga is a trend these days.
Healthy
The yoga trend is a good trend because it promotes health. Doing yoga can improve your health and it can remove your stress as well. It is a healthy trend that is why society is encouraging almost everyone to take part in yoga classes.
Yoga promotes a healthy lifestyle for people of all ages. It is a safe exercise to do as long as you are having lessons with it. That is why a lot of people are trying their best to enter yoga classes.
But because of the high demand for yoga classes, yoga studios are running out of space. This is a perfect opportunity for entrepreneurs to start their own yoga classes. To do that, you can follow these tips.
1. Place
Choosing the right place to open your yoga studio is very important. You need to take note of how your studio can be noticed by passersby. You should also think about how can you gain a lot of members. And you can do this by designing your studio the way people like it these days.
Looking for a place to start your studio is one thing. You also need to look deeply into the place that you will be renting or buying. Make sure that the design is trendy or comfortable and fit for yoga classes. If you can't find a place where you can build your yoga studio, you can resort to making your yoga studio at your own house. You can remodel it the way yoga studios are supposed to look like.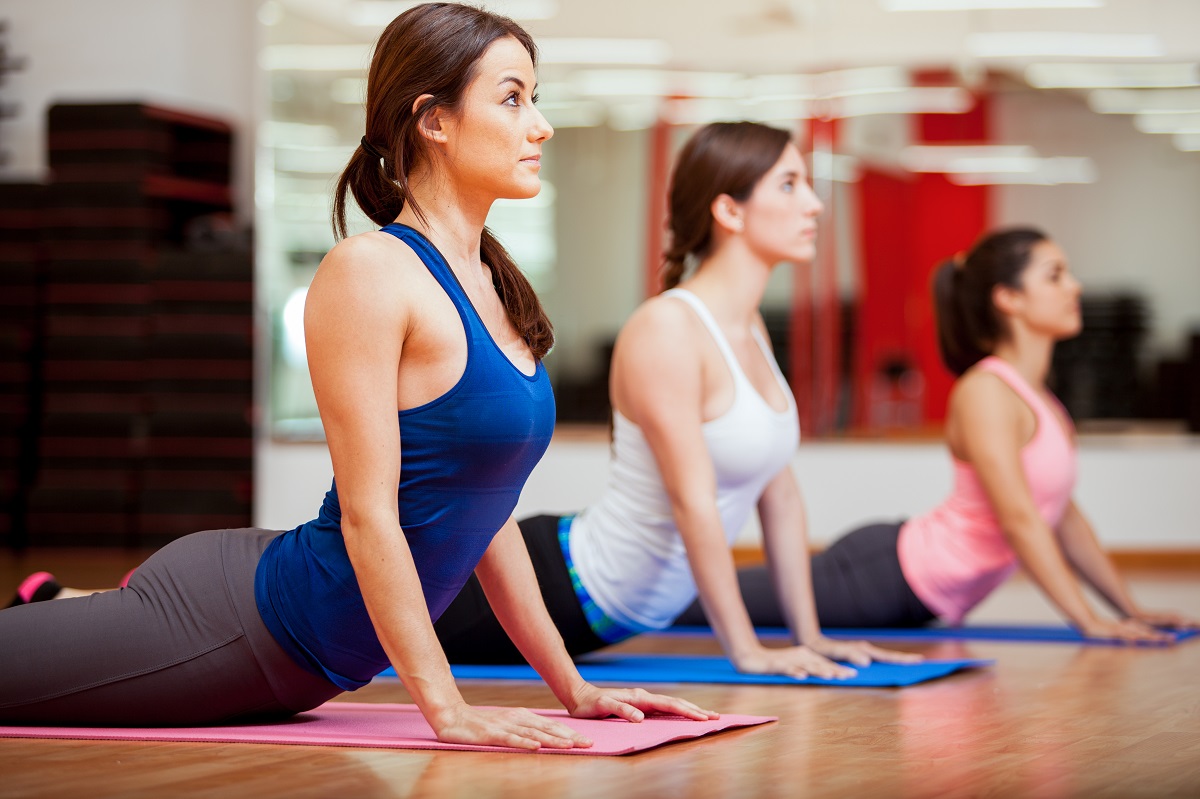 Or, you can look for single room space in a building. Make sure that the place you're looking for has great lightning, silent surroundings, and good design. For lightning, you can pick places that have a lot of windows. You can choose to soundproof your studio if you want it to be silent and make your clients' focus.
And about the design, you can look into how the room is made and what materials are used for it. Start off by making sure that the ceiling is not too close since some yoga classes require a lot of space above them. For the flooring, you can look for places that have their concrete sealed. That way, your floor is protected.
2. Staff
The small team that runs your yoga studio is very important especially the yoga instructor that you are going to hire. Make sure that the yoga instructor has enough experience to handle a yoga class and maintain a good class quality. This way, your members will come back again if they're satisfied or if they're comfortable with the instructor.
Hiring a responsible manager and well-mannered staff is a plus that will increase your studio's reviews. You need to make sure that your staff is giving your yoga class members the best service. This way, your studio will gain more members.
3. Marketing
Giving great service to your customers is one of the things to gain members. But if you want to gain more, you can use the internet for it. Digital marketing can give you a great advantage in marketing your studio and your services.
You can start by posting posters about your studio on social media platforms. If you just opened your studio, offering benefits to the first thirty members is a great idea. That way, people will rush to your studio because of the benefit.
You can also offer benefits like a discount for those who attended a specific amount of class a month. By doing this, people will get excited and it will lead to their loyalty to your studio.
Your customer's loyalty to your studio will help you grow your business that is why you must keep that in mind. Starting your own yoga class will be easy as long as you get the fundamentals ready and keep your members satisfied.