Home prices continue to increase in 2021. The major factor that drives such an increase is that the demand is high, but the supply is still scarce. According to realtor.com, the national median listing price in December 2020 was $340,000. This indicates a 13.4 percent increase from the previous year.
The current housing market makes it ideal for homeowners to sell their property. Since many homebuyers are eager to move, your home may not spend a long time on the market. Despite this advantage, you still have to make your home attractive to secure a sale.
Choose Your Home Projects Carefully
Home improvement projects can cost you a huge amount of money, depending on the extent of the project. They can also be exhausting and time-consuming, especially if you're doing them yourself. Some of these projects, however, can be money down the drain. They don't add value to your home or provide a decent return on investment (ROI).
It is essential to invest in the right improvement projects that offer generous returns. Data from the Cost vs. Value Report from the Remodeling magazine, for example, show using manufactured stone veneer offers 95.6 percent recoup. Garage door replacement and minor kitchen remodel offer 94.5 percent and 77.6 percent recoup respectively.
Since people go out less often than before, many homeowners look for homes with livable backyards. Real estate experts say that homes in suburbs with koi ponds, pools, and fountains are in demand. Buyers are also looking for homes with fire pits and outdoor kitchens.
Consider focusing on upgrading your backyard to attract more potential buyers. Look for a shed that you can buy, enhance your garden, and add more outdoor features if necessary. Backyards are an extension of the home. Having a nice backyard also gives dwellers a place to breathe or get some fresh air with less contact with other people.
Small and Large Projects Both Matter
When it comes to home improvements, there are small and large projects that can make or break the sale of your home. Other than improving your outdoor space, here are the small and large projects that are worth your money and effort:
Larger Projects
Larger home improvement projects often cost more and bring drastic changes to space. You would also need help from professionals to carry out the tasks.
Kitchen Renovation and Kitchen Upgrades
The kitchen is one of the most important parts of a house. In the 2019 Remodeling Impact Report from the National Association of the Remodeling Industry (NARI) and the National Association of Realtors (NAR), "complete kitchen renovation" and "kitchen upgrades" are ranked as the top two projects that are likely to appeal to buyers. Real estate agents also rank them as the top two projects that have the most resale value to a home.
A major kitchen renovation can be costly. If you're on a budget, however, painting cabinets, taking down wallpaper, painting trim, and adding new countertops and appliances can provide your desired results. Replacing light fixtures and cabinet knobs can also enhance the space.
New Wood Flooring and Refinishing Hardwood Flooring
If you've been planning to upgrade your flooring to new wood, this may be the right time to do it. The Remodeling Impact Report shows new wood flooring allows you to recover 106 percent of value from the project.
You can also spend on hardwood flooring refinishing. The report shows this project allows you to recover 100 percent of the cost. It is ideal to refinish your hardwood floor when the list date is closer. They tend to get scratched up and worn easily.
Smaller Projects
Smaller home improvement projects are minor tasks, including do-it-yourself (DIY) tasks. They are inexpensive and usually don't involve hard work.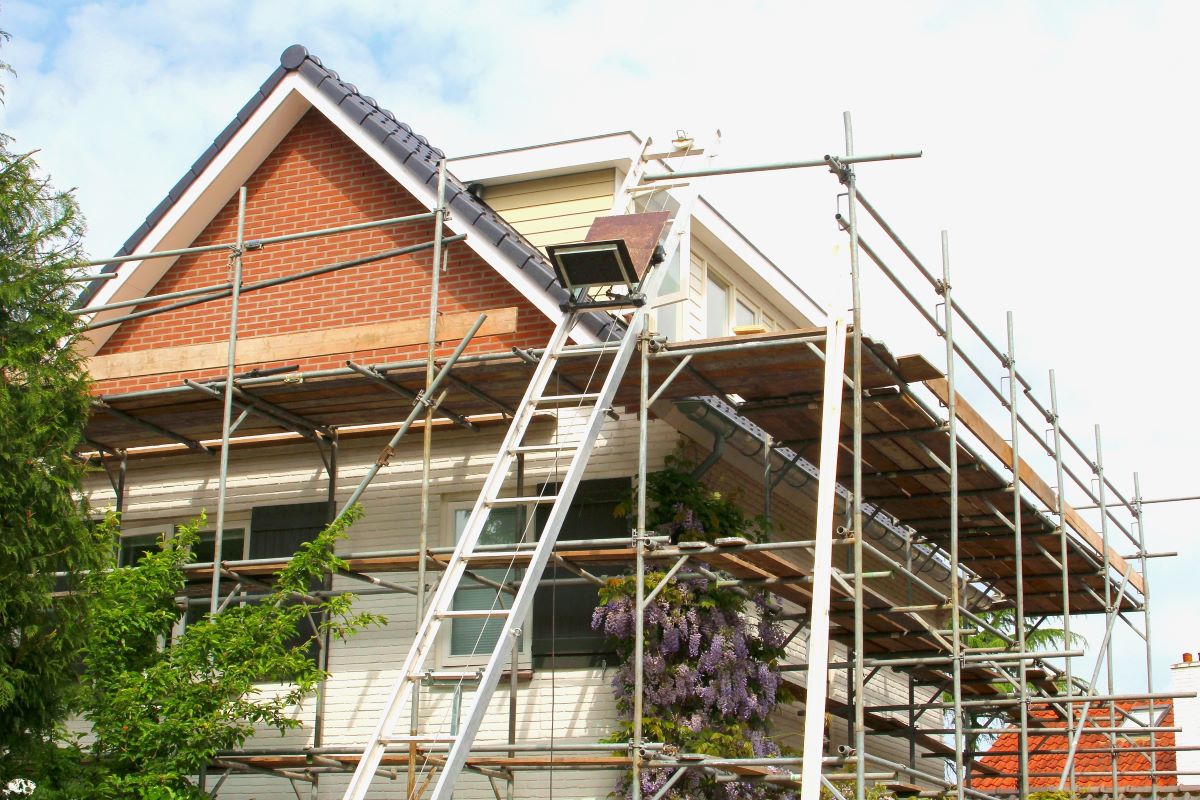 Declutter Your Home
Decluttering your home is one of the essential tasks sellers should do before putting their home on the market. You don't want potential buyers to see all items you have collected throughout the years of your stay in the house.
Dispose of the things you no longer need. You can donate them or sell them online to earn extra money. The potential buyers should see themselves living in the house with their items.
While you're decluttering, consider deep-cleaning your place. Focus on hard-to-reach areas to make the place more pleasant and attractive even to the most meticulous buyer. Make sure to remove unpleasant smells that can turn off home buyers.
Repair Broken Parts
Make your weekend productive by repairing small problems around your home. Patch those holes in your walls, fix the doors that no longer close properly, or fix those cracked windows. These can make your home look well-maintained, which is what many buyers want.
Apart from replacing the garage door, other minors projects that offer value recoup according to the Remodeling magazine include window replacement with 72 percent and entry door replacement with 69 percent.
Selling a home is a big step for homeowners. As the current housing market continues to favor sellers, you need to start preparing your home to attract more potential buyers. Make sure to invest in projects that are likely to give more value to your home.