Southeast Asian nations are known for their picturesque beaches and mountains, vibrant and diverse cultures and traditions, and some of the most delicious food you will ever have. However, the region is also a haven for shopping enthusiasts.
From markets to malls, here are the best places to shop around Southeast Asia.
Singapore's Jewel Changi Airport
In Singapore, shopping is a "national pastime." Singaporeans know a thing or two about retail therapy. In one survey from 2011, almost 70% of Singaporeans admitted that they either like or love shopping. Only 1% said that they do not enjoy shopping at all.
Perhaps that is why there are numerous shopping malls, carrying local and international brands, across the city-state. In fact, you do not have to leave the airport to find stores selling all sorts of things.
The Jewel Changi Airport is part-aviation hub and part shopping mall. The destination has hundreds of stores where you can get clothes, shoes, perfumes, makeup, bags, consumer technology, and, of course, food. There are luxury designer brands such as Gucci and Louis Vuitton, but there are also outlet stores for Adidas, Nike, and other products.
It is an all-in-one stop. You can get anything you want, eat any cuisine that you are craving, and when you get tired, sleep. The Singapore Changi Airport hotel will accommodate you at any time, even if you can only rest for a few hours before your next flight. All of these you can do without even leaving the airport.
Thailand's Chatuchak Weekend Market
Rows and rows of stalls selling all sorts of things imaginable: that's the Chatuchak Weekend Market. Every Friday, thousands of stores open in this massive shopping paradise in the middle of the city of Bangkok.
You can get local street food, of course, but you may also find unique homeware, locally-made clothing and accessories, traditional items, toys, and all sorts of bits and bobs you will never find somewhere else.
The best way to approach the Chatuchak Weekend Market is to wander around and be open to buying anything. Even if you have a shopping list, you will find yourself stuffing your bag with products that you never knew you needed.
Do not be afraid: everything is so affordable that, even if you buy more than you intended, you probably would not go over your budget. In case you do, you can always ask for a discount. If you go during the day, when the stalls have just opened, you may get a better deal. Thais believe that the first sale of the day is the luckiest.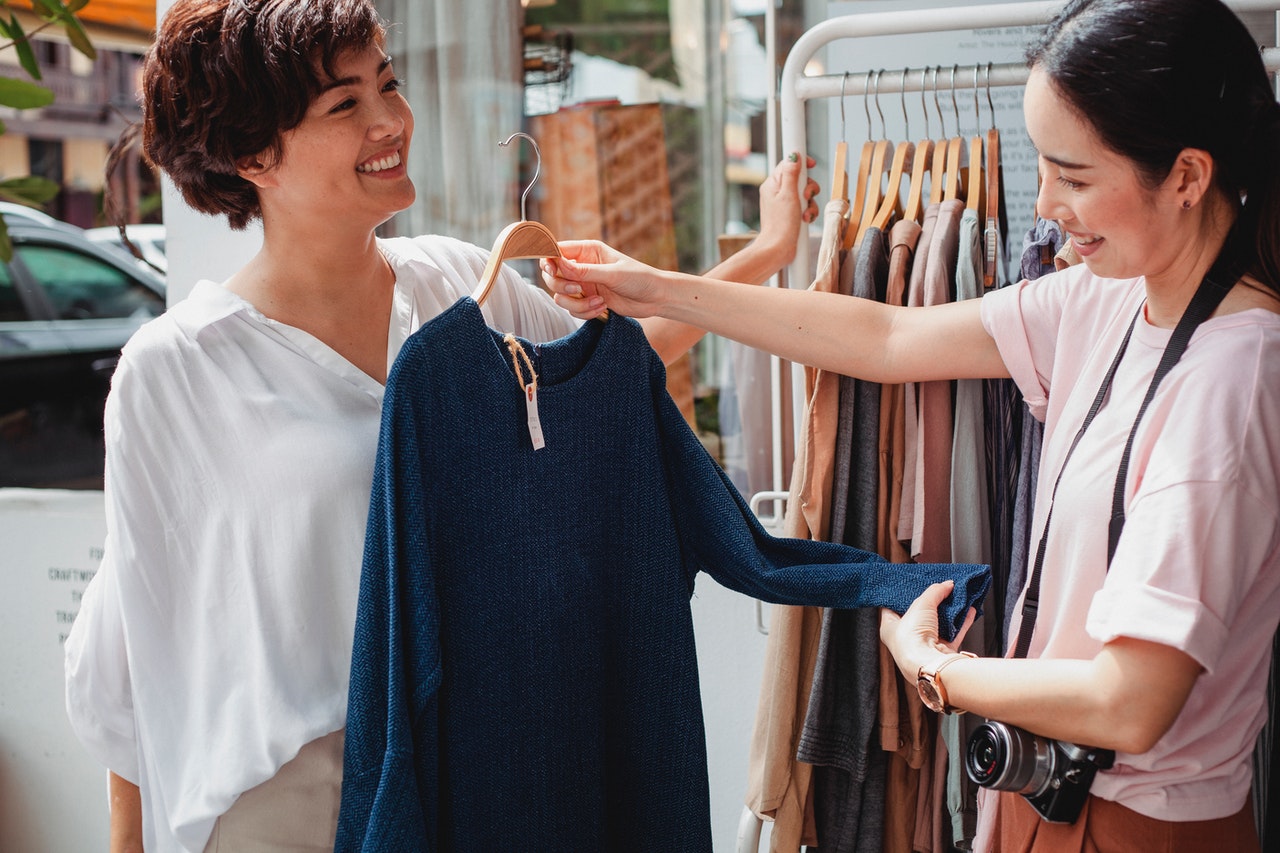 Cambodia's Kandall Village
If you are on the hunt for unique pieces, you better not miss Kandall Village in Cambodia.
Siem Reap, is mostly known for the majestic Angkor Wat, but it is also fast becoming a shopping destination. The entire street is lined with stores all selling locally-designed and manufactured goods.
In the mood for relaxation? Grab an eco-friendly scented candle from Saarti. These products are made from ethical beeswax sourced by the Maddox Jolie-Pitt Foundation (named after Angelina and Brad's oldest child).
You can also find hand-made homeware, jewellery, clothing, and, if it is something that appeals to you, a psychedelic-hued Buddha.
Kandall Village is a great place to shop. The entire street is packed with stores and goods, so it would be best to dedicate at least an entire afternoon to go through each one to find great products.
Philippine Shopping Malls
The Philippines is home to some of the biggest shopping malls in Southeast Asia. Because of the country's hot and humid weather, people tend to find refuge in air-conditioned shopping malls which is why you can often find these places packed with locals on weekends.
Filipino shopping malls have everything you would need. There is food, there are clothes and shoes, beauty and grooming products, consumer electronics — all in one place.
The SM North EDSA, located in Quezon City, is the biggest shopping mall in the country and the third-largest mall in the world. As of 2014, it also became the world's largest solar-powered shopping mall.
These shopping malls feature both local and international brands. After you have appeased your appetite for retail, you can watch a film, get a massage or facial, or even workout within the shopping mall. It is a place to buy things, relax, and hang out with the locals.
There are more shopping destinations across Southeast Asia. There is a place for those who are looking for luxury goods and those who want a bargain.