Singapore is a compact island with plenty of things to see and do. This makes it the ideal location to explore in just under 24 hours. Here's a one-day itinerary that allows you to get a taste of all the best local culture, food, and history that Singapore has to offer.
Morning
Start your day by heading to Orchard Road, a famous shopping street lined with over 20 malls and six shopping centers. You'll find tons of food options here, from ritzy luxury dining spots to quaint diners that cater to just about every craving — whether you're in the mood for a bulgogi burger from a Korean fast-food menu or some steamed xiao long bao buns from a Taiwanese specialty restaurant.
After grabbing something to eat, head to one of the many shopping complexes lining the street for some retail therapy. Each mall has something for everyone. ION Orchard is the largest of these shopping destinations with more than 300 retail boutiques ranging from high-end luxury designers to streetwear labels to explore. Other popular malls to check out include 313@Somerset, Ngee Ann City, Plaza Singapura, and Wisma Atria.
Afternoon
At the end of Orchard Road, a few minutes away from Plaza Singapura is the National Museum of Singapore, the oldest museum in the island. The museum offers a comprehensive view of Singapore's illustrious culture and history. Not only is the inside of the structure a sight to behold, but its exterior is also an Renaissance and Neo-Palladian architectural marvel that you can't help but admire. For art lovers and history buffs, this is the place to be.
All that walking is sure to make you hungry, so head down to Clarke Quay for some lunch. You'll find plenty of international restaurants to satisfy your cravings. If you want to try some authentic local food, make your way to Chinatown or Maxwell Road Hawker Centre just down the road for some cheap meals and local street food.
Up ahead is Merlion Park. A trip to Singapore would be incomplete without seeing at least one iconic Merlion statue — incidentally, the park has two of them! This is a great place for photo opportunities since it offers a fantastic view of Marina Bay and Singapore's Central Business District.
Evening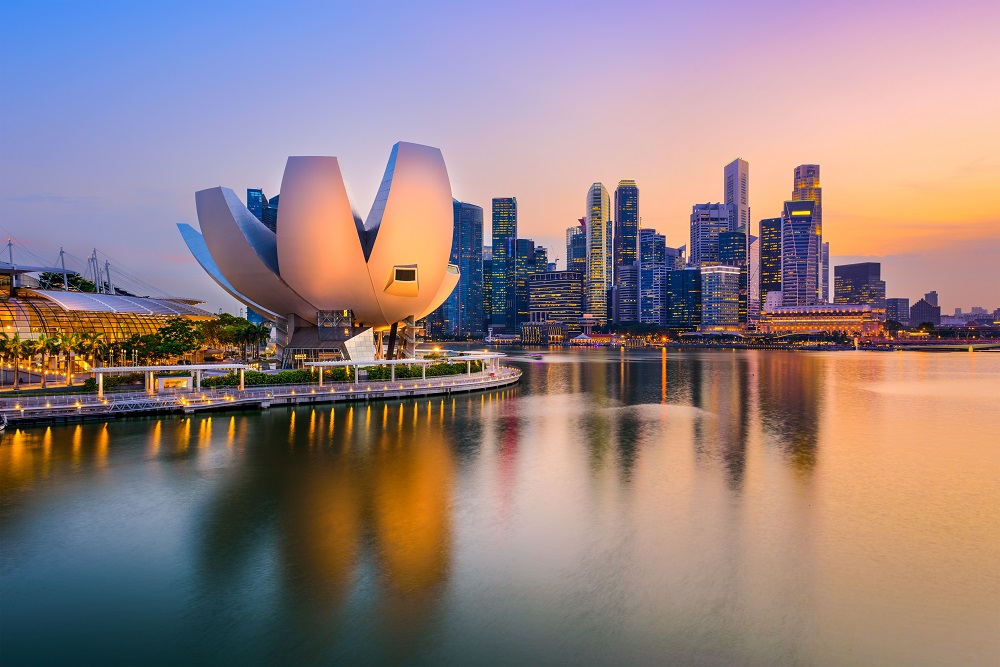 You can get a closer glimpse of Singapore's buildings as the sun sets for the day from the popular Singapore River Bumboat Cruise. The ticketing counter is located at Clarke Quay. After the relaxing 40-minute ride, take a short walk to Marina Bay.
Wind down and eat some dinner at the Supertree Food Hall inside Gardens by the Bay as you wait for the Garden Rhapsody music and light show to begin. There's plenty of food options to choose from, ranging from local Singaporean cuisine to international staples.
The music and light show begins at 7:45 PM, so head down to the Supertree Grove a few minutes before then to secure a good viewing spot. A popular way to view the show is by lying down underneath the trees. It's the ideal way to wrap up your jam-packed day in Singapore before you head back to the airport or hotel.
Singapore is the perfect destination to spend a short stop-over or weekend vacation. This guide ensures you get to experience the best things that this tiny island has to offer.