Invest in stylish storage solutions, with help from a skilled cabinet maker, to maintain a clutter-free home.
Implement a kitchen design that reflects your style and supports healthy meal preparation.
Create a cozy lounge space with natural lighting, comfortable rugs and pillows, and a minibar for relaxation.
Your home's design should mirror your personal style while offering functionality for a healthy lifestyle.
As more people adopt healthy lifestyle habits, ensuring that one's home is conducive to such habits is essential. However, designing a home that suits one's love of fashion and fitness can be daunting. The good news is that it doesn't have to be. This blog post will cover different tips and tricks to help design a home that is fit for active and stylish adults. Whether you're an exercise enthusiast or a fashion lover, these tips will help you create your dream home.
Invest in Stylish Storage
An organized home is a happy home, especially if you're an active and stylish adult. Storage is a design element that often gets overlooked, but it shouldn't be.
Stylish storage options are essential for a clutter-free home, and there are plenty of options to choose from. You can invest in open shelving, floating cabinetry, or spacious closets, depending on the amount of storage space you need.
Just make sure to partner with an experienced cabinet maker to ensure that the storage you choose not only functions well but also looks great. This way, you can keep your home looking neat and chic while also storing away your workout gear to achieve your stylistic goals.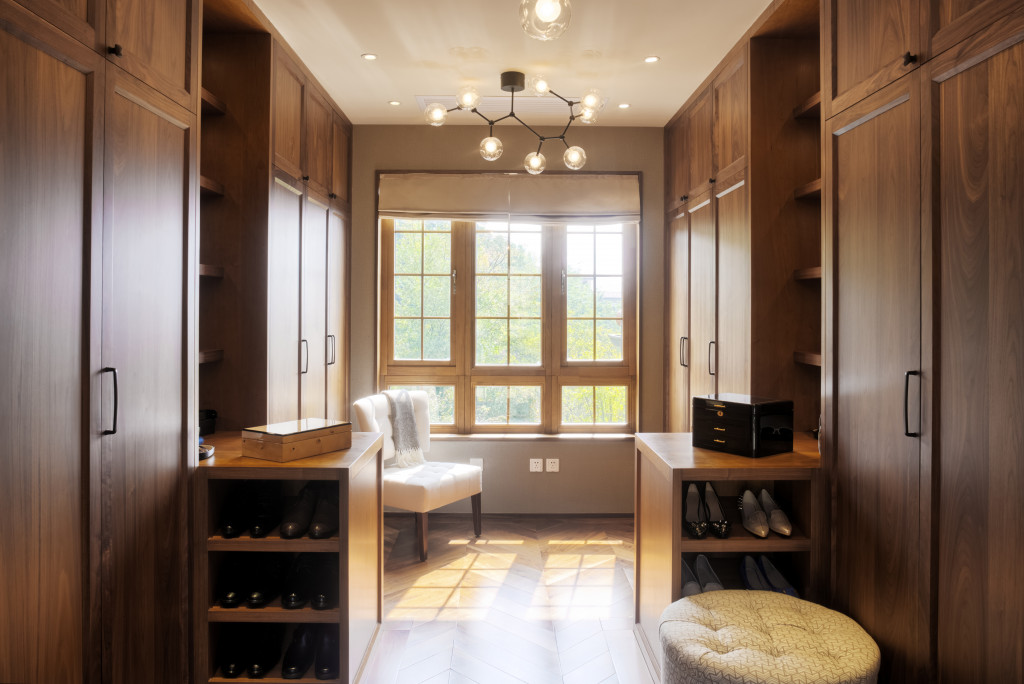 Gorgeous and Practical Kitchen Spaces
The kitchen is considered the heart of any household and an essential room for active and stylish adults. Your kitchen should reflect your style while providing the functionality you need to create healthy meals. When designing your kitchen, consider the following:
A Large Countertop
A spacious countertop is a must-have for any stylish yet active adult. It provides ample space to prepare healthy meals, doubling as an elegant surface that enhances the overall decor of your kitchen.
Keeping the countertop clutter-free can make your kitchen appear larger and more organized. Choose materials that echo your personal style, be it marble for its timeless elegance, granite for its durability, or stainless steel for a sleek, modern feel.
Luxury Glassware
Investing in luxury glassware can be a game-changer for those aiming to design a stylish and functional home. Quality glassware isn't just for special occasions; it can make your everyday dining experience more elegant.
Choose pieces that reflect your personal style. Perhaps you prefer the sophistication of crystal wine glasses or the rustic charm of mason jar mugs.
The Right Flooring
The right kind of flooring can take your kitchen from drab to fab. Hardwood floors are ideal for those seeking a warm, natural look, while tile offers the benefit of being easy to clean and maintain. Consider what type of flooring best suits your lifestyle and needs before investing in it.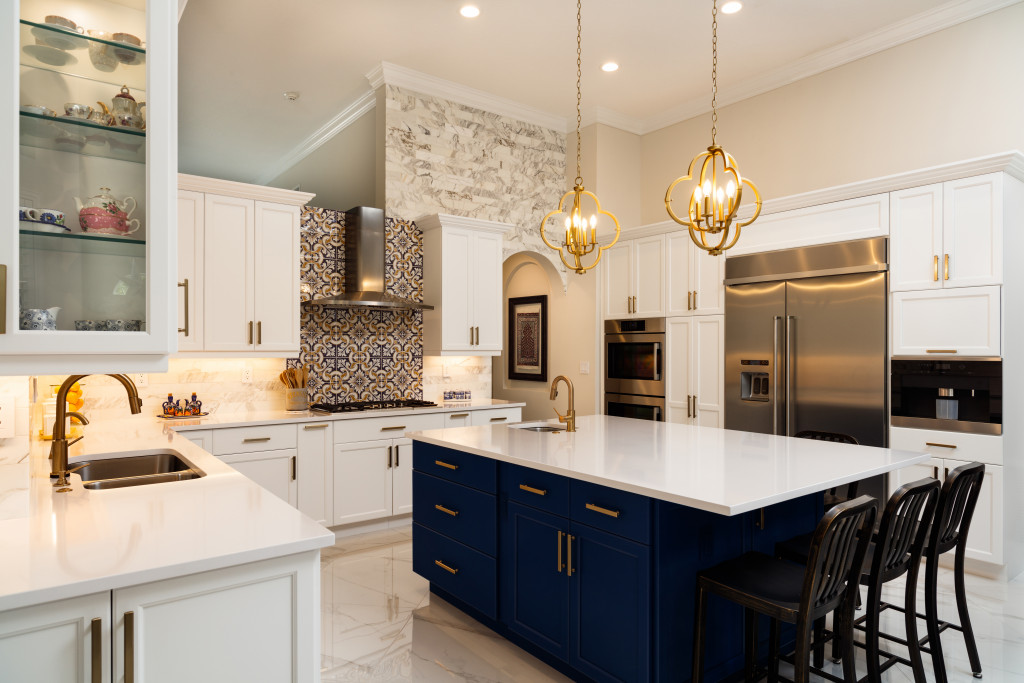 Create an Inviting, Cozy Lounge Space
After a long day of working out and staying active, what you need is a relaxation space to unwind in. Regardless of your available space, a cozy lounge space can do wonders for your home. Here are some ideas:
Take Advantage of Natural Light
When designing a home that is fit for active and stylish adults, lighting is essential. It's always best to choose a layout that allows for ample natural light to permeate your living space. Natural light creates a sense of warmth and brings life to any room. It can also help create a cozy living space while eliminating the dinginess that may come with dull lighting.
Add Rugs and Soft Pillows for Extra Comfort
Nothing screams comfort and luxury more than plush rugs and soft pillows. Incorporating these elements into your lounge space can enhance the visual appeal and add a coziness touch.
A well-selected rug can tie together the room's aesthetic, complementing the furniture and décor while also providing a soft underfoot feeling. Similarly, soft pillows serve as a great addition to your couch or armchair, offering extra comfort.
Install a Mini Bar for Entertaining Guests
A minibar is a great addition to a home for active and stylish adults. It can serve as a focal point in your lounge space, making it an ideal spot for entertaining guests or relaxing after a busy day.
A minibar does not require a lot of space; a corner of your living room or even a repurposed cabinet can work perfectly. Stock it with your favorite beverages and elegant glassware, allowing you to enjoy a drink whenever you want without having to leave the comfort of your home.
Designing a home fit for active and stylish adults is easier than you might think. With the tips and tricks covered in this blog post, you can create a living space that fits your needs. From investing in stylish storage to taking advantage of natural light, these design elements will help you assemble a functional and fashionable home. Remember, your home's design should reflect who you are while providing the necessary functionality to support your healthy lifestyle habits.