When you're adding the finishing touches to your new house, you don't automatically think about the garage or even what kind of gate you'll want to be put on it. In fact, that could be the last thing on your mind because it isn't as important as the front door or the kind of wood or stone you'll be placing on the steps leading to your porch.
Garages are there for your cars' protection and to have additional space for your things. They serve a functional purpose more than a decorative one, and that entails the need for quality. But you should still know that there are different kinds of entryways you could install, depending on your home's capacity and available space.
Besides the color, texture, and overall design of the automatic door you'll be picking for your house, you should also know that there are technologies that have been developed to control the temperature of your cars' storage area. In places with very temperamental weather, having an insulated doorway would mean that the garage will hold less heat while maintaining a moderate temperature so that the car would not be affected by the natural elements outside.
You have to consider the factors that may affect your car's state while inside the garage. That's why you must know these key differences in the types and functions of doorways. So without further ado, here are some of the best types of hatches for your car storage area depending on your space's availability:
For Garages with High Ceilings: Sectional Style
This is the most common type of overhead doors that are installed in houses with high ceilings. A sectional type of hatch is usually made up of panel sections that can retract into the garage ceiling; that's why it's important to have enough space above where your car is supposed to be.
If you choose to go with a sectional doorway, a vertical track that lines the sides of your garage up to the ceiling will be installed. This allows the hinges on the actual door to roll and retract to their place in the ceiling as you open the garage or stay in line with the walls as you close it.
This type of doorway is also one of the most flexible types in design because you can have it customized by picking the color, material, and finish. It can also come insulated or not, plus you can have windows inserted into the main door if you wanted.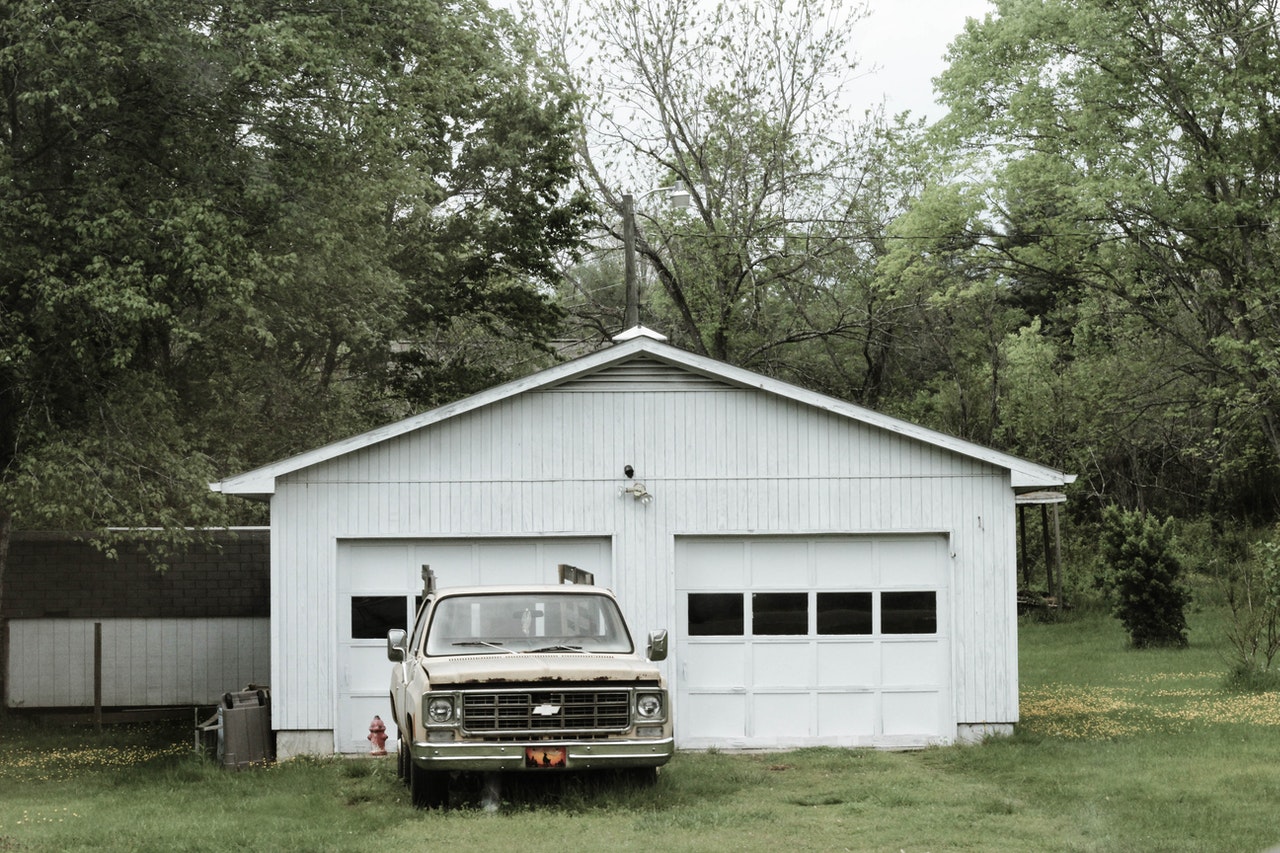 For Garages with Low Ceilings: Roll-up Style
Although this style is more commonly seen in commercial establishments than residential housing, the roll-up type can also be considered an option in deciding what to have in your garage. The roll-up doorway is best for houses with low ceilings and limited space.
Roll-up doors are made up of narrower slats that can coil instead of retracting onto the ceiling. Unlike the sectional type that utilizes most of your ceiling, you will only need a drum installed above your garage's main opening for the door to coil into when you go with the roll-up.
Since roll-up doors are commonly made up of narrow steel slats, there is no room for customizing or installing windows. This is great for people who don't like fancy or elaborate designs for their homes.
For Garages with a Minimal Driveway: Side-hinged Style
Side-hinged doors typically resemble barn doors that swing open and close rather than retract or coil. This is an old-fashioned doorway that is great for houses with a classical style or for people who prefer to manually control their garage instead of using a remote.
You can go with the side-hinged style if you have little to no headroom in your garage or if you like the style. You'll only need to have the doors fitted to the size of your opening and attach the hinges on either side to maximize its function.
This type of door is normally made with wood and sometimes with steel, but you can have it created in whatever material you choose.
For Garages with a Wide Driveway: Canopy Style
To have a canopy-style door, you'll need a wide driveway where the door can extend to. This is perfect for garages with limited ceiling capacity but with enough driveway space before reaching the street. This is important because a canopy-style door opens outwards and extends to allow your car to enter and exit.
A canopy door is generally made up of a solid exterior rather than divided into sections or slats. It utilizes a pivoting hinge mechanism that allows it to open and close with ease. You can think of it as a gatehouse to a castle, but instead of opening downwards, your door will be opening upwards.
There are other types of doorways that you can have installed for your garage, but ultimately, they are variations to these common types. Before you go and have one built, consider all the factors so that you can make the best-informed decision. You wouldn't want to waste money when you still have other parts of the home to finish, right? It pays to do some homework, literally.