We've all been there. You've worked hard all week long, and by Friday afternoon, you're feeling the stress of the week bearing down on you. All you want to do is relax, but after a long week, it can be hard to unwind. According to the American Psychological Association, chronic stress can lead to serious health problems, so finding ways to de-stress is essential.
If you're looking for some ways to relax and rejuvenate after a long week of work, read on for some of our favorite tips.
1. Get outside and enjoy the fresh air.
One of the best ways to forget about your stressful week is to get out into nature and take in some deep breaths of fresh air. Spend some time walking around your neighborhood, hiking in a nearby park, or simply sitting on your porch or balcony and enjoying the sunshine. You'll be surprised how much better you feel after spending some time outside.
If you don't have time for a long walk or hike, try to at least get outside for a few minutes during your lunch break or after work. The fresh air will do you good and help you to clear your head. A good dose of Vitamin D from the sun can also help to improve your mood. Try to get outside for at least a few minutes each day around the same time to help you form a relaxing habit.
2. Reach out to your loved ones.
Sometimes, all you need is a little bit of human interaction to help you unwind. Give your friends and family a call, send out some text messages, or jump on a video chat for a virtual happy hour. Connecting with those you love will help reduce stress and make you feel more relaxed overall. Many of us feel isolated right now, so reaching out to our loved ones is more important than ever.
You can also schedule a vacation with your loved ones to look forward to something eventful. Even if it's just a weekend getaway, planning a trip with those you love will give you something to look forward to. You can plan a romantic hotel vacation with your partner to reconnect and relax or a fun-filled family trip to the beach or the mountains. Whatever you do, make sure you take the time to connect with those who matter most to you.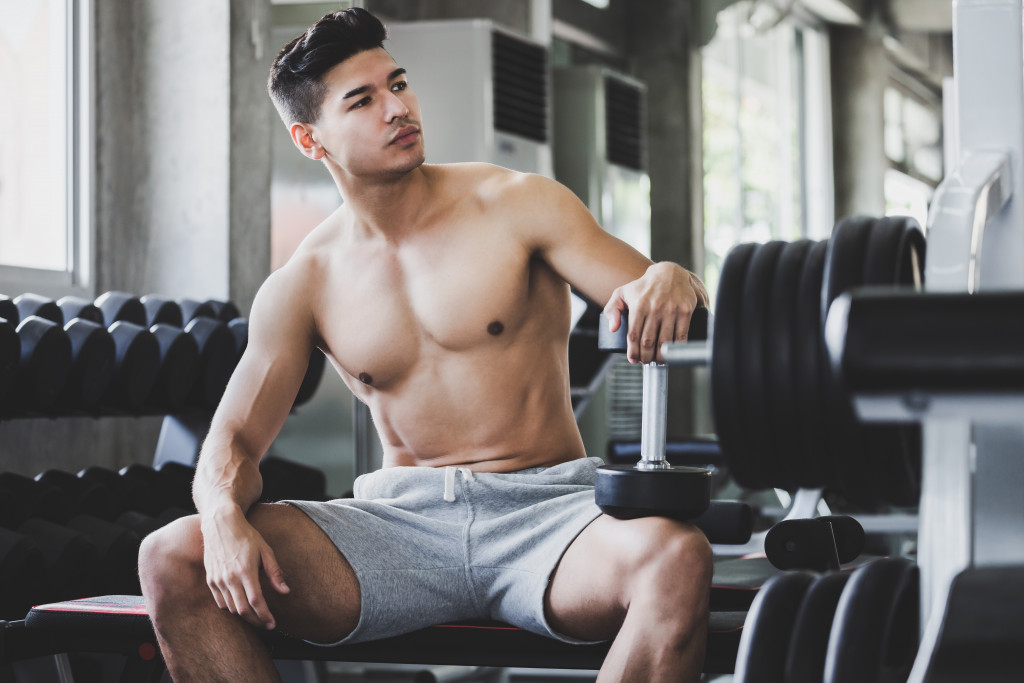 3. Exercise and release some endorphins.
Exercise is a great way to relieve stress, and it doesn't have to be anything too strenuous. A moderate amount of exercise is the key to reducing stress, so don't feel like you have to push yourself to the limit. A simple walk around the block or a light jog can help to improve your mood and reduce stress.
If you don't have time for a lengthy workout, try some simple exercises at home, like yoga or stretching. Even a few minutes of exercise can help to improve your mood and reduce stress. But a longer workout will give you even more benefits if you have the time. Lift weights, swim, or take a dance class to get your heart pumping. The more you sweat, the more stress you'll release.
4. Indulge in your favorite comfort foods.
After a long week, you deserve to treat yourself! Whether it's your mom's home-cooked lasagna or a big bowl of ice cream, allow yourself to indulge in your favorite comfort foods. You'll feel better knowing that you're taking care of yourself and giving your body what it needs. Many comfort foods are also packed with nutrients that can help to improve your mood and reduce stress.
So, go ahead and order that pizza, make yourself a big bowl of mac and cheese, or bake your favorite cookies. Just make sure you don't overdo it, or you'll end up feeling worse. Moderation is key when it comes to comfort food. Hold off on the seconds and focus on enjoying your favorite foods without guilt.
5. Take some time for yourself.
Finally, one of the best ways to relax is to spend some time alone doing something you enjoy. Whether reading your favorite book, taking a bubble bath, or working on a puzzle, taking some time for yourself will help you recharge and feel ready to face the world again. Don't feel guilty about taking some time for yourself. Everyone needs a little "me time" now and then.
If you find yourself feeling stressed around others, it might be a good idea to spend more time alone. If you live with other people, try to carve out some alone time each day, even if it's just for a few minutes. Take a break from work to take a walk outside by yourself or read your favorite book in peace. You'll return feeling refreshed and ready to tackle whatever comes your way.
After a long and stressful work week, it's essential to take some time for yourself to relax and rejuvenate. The tips above will help you reduce stress, improve your mood, and feel better overall. So, take some time for yourself this weekend and unwind in the best way possible. Your mind and body will thank you for it.