Traveling is one of the most exciting adventures life has to offer, but some important things shouldn't be forgotten before taking off. This can include your passport, travel insurance, and luggage, among other things.
Of course, it might not make a lot of sense to prepare for your trip that's six months away, but traveling is a lot more fun if you don't have to worry about the little details. Besides, it's not like you have to pack your clothes six months ahead — leave that to the bigger things.
What you need to do before leaving highly depends on where you're planning to go. If you're traveling locally, you will not have to worry about a lot of the other things, but if you're going abroad, you'll have to take care of so much more. That's why you should choose your destination wisely.
No one wants to be hassled on their vacation, so it pays to be well-prepared. If you're not sure what you have to prepare for your trip, here are eight things that might come in handy:
1. Travel Documents
Your travel documents are probably the number one thing you cannot forget before leaving for your trip. Whether you're traveling in the country or internationally, make sure to keep these documents in a safe place with your tickets and passports
It could be smart to take a picture of your passport and ticket information with your phone so you can easily access the information in case it gets lost. Plus, if you can, prepare these documents in advance, so you don't have to worry about it while packing the last night.
2. Passport
Of course, a passport is a must-have for international travel, however, some countries require a visa to get in. Thus, make sure to check if your destination requires a visa and book accordingly. This is also a good reason to have a passport photo on hand, as most countries require one.
3. Vaccines and Immunization
Depending on where you're going, vaccines or immunizations may be needed for your trip which could mean multiple doctor's visits before departure. In addition, if you plan on visiting remote areas of the world, make sure to check the Centers for Disease Control and Prevention (CDC) website before departure.
4. Travel Insurance
Having good travel insurance is something you should never forget before going on a trip. No matter the destination, make sure to be well protected in case of an emergency or medical condition. This allows you to have one less worry when traveling.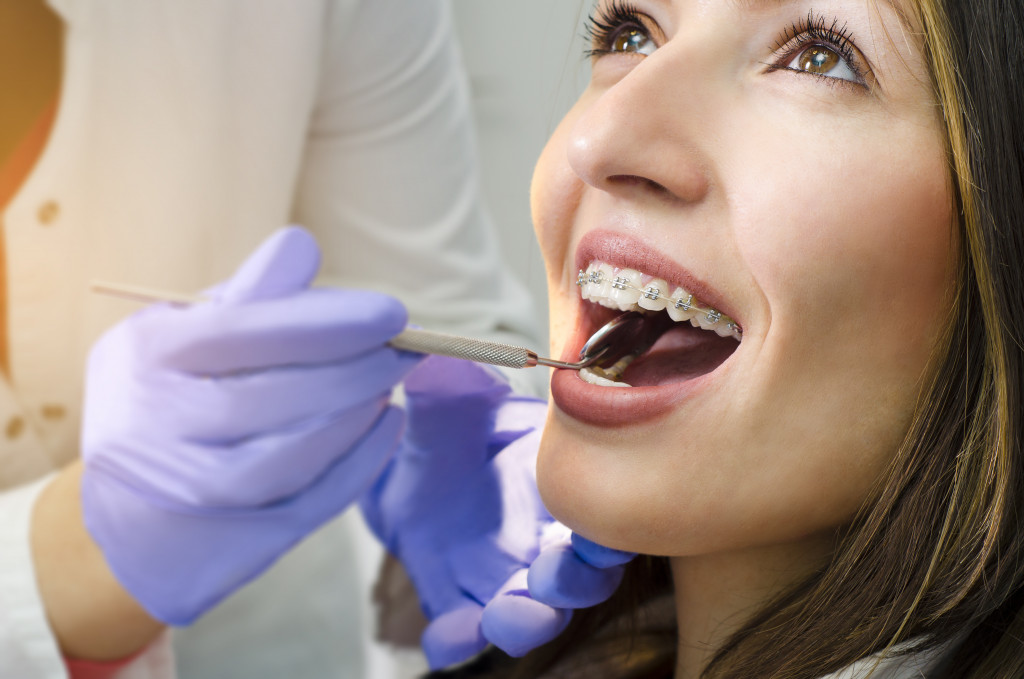 5. Medical and Dental Check-up
It's important to have a medical check-up before you leave for your trip. You may already have your vaccines sorted out, but what about your overall health? It can be difficult to get medical attention abroad, so make sure to do it before leaving.
This could also be a good time to get any dental problems out of the way. For instance, if you need to get your retainer fixed, you might want to head to an orthodontic clinic with digital 3D printing services. That way, you won't have to suffer through having an uncomfortable mold in your mouth.
6. Checklists
A checklist is a must before leaving for your trip, which will make sure you never forget anything. It's a great idea to make a list of everything you need before traveling, including toiletries, clothes, and accessories. The last thing you want when packing at the last minute is forgetting something important.
7. Security Measures
Next, take steps to keep yourself safe while traveling in a faraway land. This includes making sure your hotel room has a lock on it and that you're not walking around alone in a foreign country late at night. Plus, it never hurts to have your phone or wallet protected with a tracker that could help it be found if lost.
8. Currency and Exchange Rates
You should also familiarize yourself with the currency of the country you're going to before departure. This includes knowing what denominations are most common, where they're used, and exchanging some cash in the local currency.
In addition, you might want to do some research on the current exchange rate so you have a general idea about what the conversion should be if your bank back home isn't cooperating. This will make it easier to budget your trip and use your money wisely.
Don't leave for your trip without doing these things first. By knowing what to do beforehand, it'll help ease some worries you might have about your trip and make the entire experience more satisfying. So, what are you waiting for? The best place to begin your journey is right here.