Following celebs on social media has become one of the world's favorite hobbies. From their fashion to their home decor, copying their choices is becoming a trend.
Do you want your bedroom to look like a legendary fashion designer's fortress? Maybe you can use a music icon's kitchen as a blueprint for your own. Here are five celebrity home designs you can use as home improvement inspirations.
Bedroom
If you're looking for bedroom design inspiration, checking out Ralph Lauren's master bedroom is a must. The legendary designer's Montauk beach house boasts an indoor tropical getaway for a bedroom.
The key is maximum lighting. The combination of life-size windows and light-colored walls would immediately bring that warm and serene vibe you're after. Place a canopy bed with thin white sheets and breezy bed curtains at the heart of the bedroom and a complementary rattan set of couches, desk, and blinds around it. Throw in a couple of indoor tropical plants like the Kentia Palm and Amazon Elephant's Ear, and all you'll need is a glass of margarita in your hands.
Bathroom
Geometric patterns have established their place in modern architecture as one of the most popular decorative elements. They can be customized to fit practically any size, style, or color scheme. From the typical hexagon tiled floors to abstract isometric lines on the wall, geometric patterns are the modern-day go-to in interior design.
Mandy Moore's guest bathroom is the perfect example. The former teenage pop star's terrazzo floor with custom brass inlay brims with sophistication. The isometric tribal lines on one side of the wall and modern lining patterns on the other also make it look mature and classy. Top it off with a freestanding soaker bathtub below gold-toned linear fixtures, and you're ready to bathe like an Emmy-nominated superstar.
Kitchen
Not everyone can afford J Lo's 28 million dollar home in Bel Air. But getting ideas from it doesn't hurt anyone. Samuel Marx's French Country-style design of the 13,932 square foot house deserves to be a part of the Seven Wonders of the World. And the kitchen is to die for.
The most important factor is having lots of wood and other natural materials. Make your wooden cabinets more sophisticated with molding and carvings. Style it with some mason jars, wrought iron pot racks, and a few copper pots to get that vintage vibe going. Get yourself a decorative range hood as well to have that modern French kitchen look. Having an old, coppery chandelier will make it stand out. But if you really want to go extra, set your kitchen apart from everyone else's by having a skylight made. Bask in natural light and cook like royalty.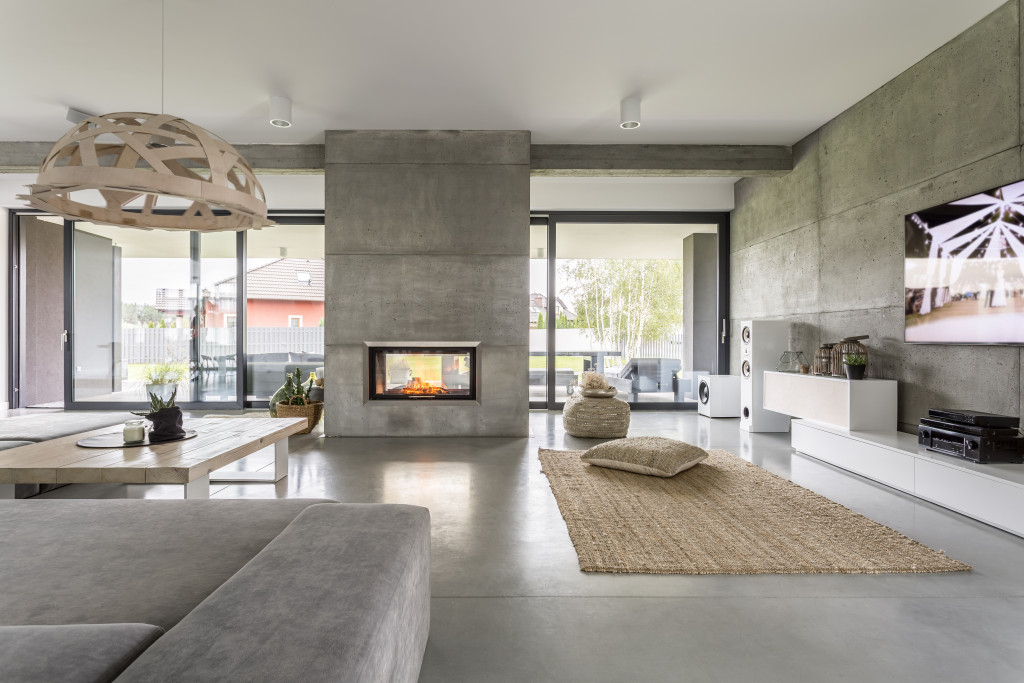 Living Room
Shakira's pristine minimalist living room boosted the modern Miami home's market value up to 11.648 million dollars. The serene space is perfect for distressing and yoga, with its uncluttered living area covered by symmetrical designs and neutral colors. It is complemented by a 100% glass platform coffee table and an eight-by-five ft. mounted mirror.
When it comes to minimalist designs, less is always more. The simplicity of just having a few pieces of multi-functional furniture with a plain white backdrop is the goal. Get yourself two white or black ottoman couches with a single sofa engineered to morph into a bed.
To achieve maximum movement, a big neutral-colored rug should cover the entire space with a simple glass or marble coffee table in the middle. The idea is to design a living room that offers an escape from the busy life and crowded world. The key here is to make the area feel clean and orderly to have that calming aesthetic.
Backyard
Neil Patrick Harris recently bought a 13.5 acre Hamptons estate. And although the mansion itself looks like it was plucked out of a fairy tale, the backyard's formal landscape design is what makes it stand out. A row of symmetrical lollipop trees guides you as you walk into a long swimming pool surrounded by a wide lawn.
To have this therapeutic look, you'll have to go for a mini-labyrinth of small, well-pruned shrubs. You can't go wrong with Azalea, English Lavender, and lilac as your options when choosing flowering shrubs. Precise geometric trees on top of a field of well-trimmed St. Augustine grass are also perfect for the increasingly warmer climate. Having symmetry in all corners is the vision you want to achieve. It can be a little time-consuming to maintain but getting an irrigation system for your lawn can do the trick.
Designing and decorating your dream house is an adventure. Living like a superstar is something almost anyone would want. But keep in mind that the main purpose of those four corners is to make you feel at home. Your comfort and safety should always come first.